Library Board
Library Board members meet monthly to discuss Library business. They are volunteers who represent different segments of the community we serve.
From left to right:
Back row:  Vice President Olivia Landon, Village and County Representative Gary Stene, President Krista Ottinger, and School Representative Megan Pawlak.
Front row:  Eve Suckow, Claudia Kressin, Nancy Baumgartner, and Library Director Lisa Bragg-Hurlburt.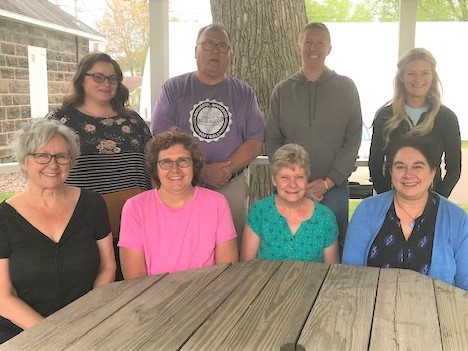 Meeting Agendas & Minutes