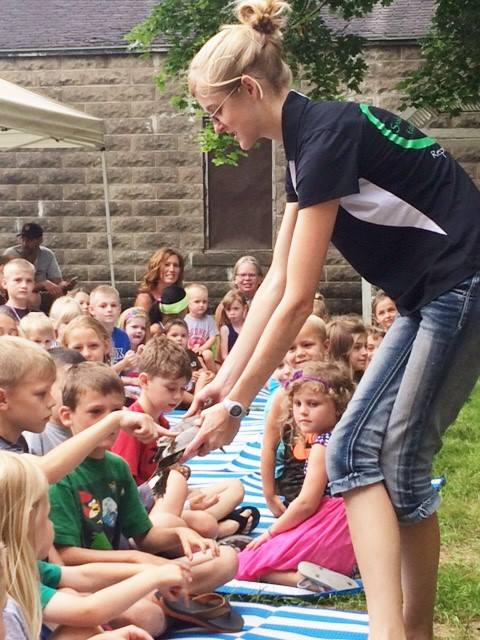 Summer Reading
Children ages 4-10 can register and complete a reading goal contract. We offer an exciting slate of performers at 10:30 am on Wednesdays: July 10, Science Tellers; July 17, Truly Remarkable Loon; July 24, Snake Discovery; and July 31, The Bazillions (a musical trio).
Readers who complete their reading goal are eligible for awesome prizes. 
Each program day we will have a craft project and a healthy snack.
Programs are free and open to all children. We do not turn anyone away for being slightly too young or slightly too old ;).  If you need special accomodations for any reason, it's best to call ahead and let us know: ask for Lisa or Jolene at (715) 962-4334.
Little Readers
Mondays at 6:30 pm, starting June 10th. Volunteers from the community read to preschool / early gradeschool children. Call library at (715) 962-4334 to sign up to be a reader or for more information about the program; otherwise bring your interested children for this evening story-time. Grown-ups stay with their little ones at this event.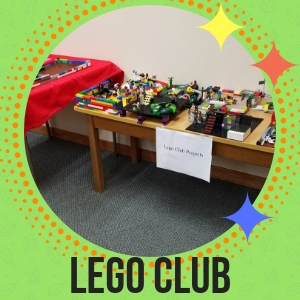 Lego Club
Second and Fourth Thursdays each month during the school year. NO LEGO CLUB IN THE SUMMER. LEGO CLUB STARTS AGAIN IN SEPTEMBER.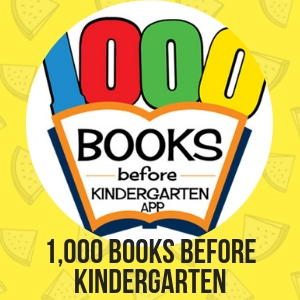 1,000 Books Before Kindergarten
Sign up to read 1,000 books with your child. They'll hit the ground running in Kindergarten!
For each 100 books a preschooler reads with their grown-up, the child earns a free book.
Once the 1000 books are read, the child will have received 10 free books.
Teen Book Club
Mondays at 3:30-4:30, Snacks provided!
Current book: The Dead Girls of Hysteria Hall by Katie Alender
Teens and tweens can participate in our "Cosmic Challenge" this summer. Sign up at the front desk to get a copy of the reading BINGO sheet. Complete any five in a row to be entered in a drawing for fun prizes.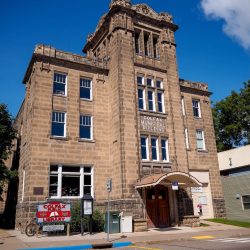 Book Club
Third Thursday each month @ 5:30 pm in the library.
Anyone is welcome to join the book club. Members choose books, this is a very causual and fun group that selects many genres.
For more information call the library and ask for Jolene Albricht….715-962-4334.
This summer we're giving adults an incentive to read more, too. For every book you read this summer (starting June 13th), you can put your name in a jar for a chance to win prizes in our drawing.